SportsBar-TV Turn-Key Video Systems
The SBTV TV Control System
Introducing the Sports Bar and Large Venue TV System with iPad and Tablet Controls, the ultimate solution for managing your entertainment displays! This powerful system provides everything you need...
Cat5 HDMI Matrix System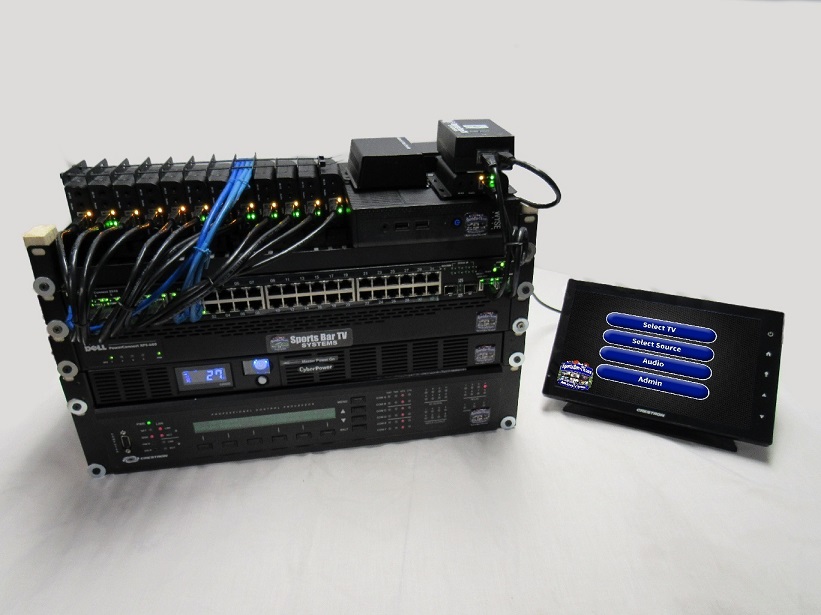 Our most popular system is our, HDMI HD 1080p Video over Cat5 wiring system which includes the SB-Touch v3 Controller and all interconnect cables (except the Cat5 to the TV's). The basic...
Coax HDMI HDTV Systems
Our Coax HDMI HD Multi TV Control System has all the features of our popular Cat5 system but uses a single coax wire as the medium between the unit and TVs, it distributes raw uncompressed...
Component HDTV Systems
Our High-End Sports Bar HDTV Matrix Switcher and Control System includes a top-of-the-line Autopatch 20x32 Modula HDTV Matrix Switcher plus 10" Crestron Touch Panel and Controller. If you bought...
SB-Touch V3 - Touch Panel System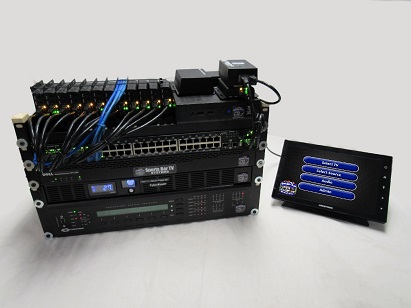 Looking to revolutionize the way you control the TV systems in your restaurant or bar? Look no further than our cutting-edge technology, based on our SB-Touch V3 Touch panel controller - now in its...
Signage Systems
SportsBar-TV Systems is now proud to announce our exclusive inexpensive solution to adding Text and Graphics to your TV's. The TV your patron is currently watching in your SportsBar,...