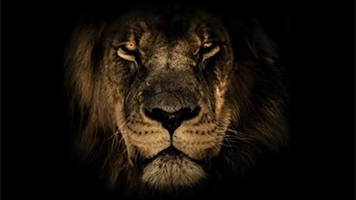 He tells where you can get an affordable TV control system for your sports bar. Bar and restaurant owners take a minute and listen to what the king has to say about controlling your multiple TV systems, TV walls and other audio video equipment with one pad or touch screen from Sports Bar TV Systems.
Easy Choice To Make!
Essentially there are 2 choices facing establishments, Matrix Switch or set-top box's for every tv.
SportsBar-TV Systems Makes it an EASY choice!
Make your patrons' entertainment experience the best it can be with the new SBTV Version 3 Matrix Switch & Touch Panel Solution! No more dealing with the headache and expense of using a separate Set-Top-Box (STB) for every TV and paying steep fees to your Cable or Satellite company each month. Our solution allows you to save money by paying lower monthly fees on fewer receivers and giving you the freedom to switch any source to any combination of TVs.
But why stop at just Cable or Satellite content? Our Matrix switch makes it easy for you to mix in a variety of local content like Streaming boxes, Local Cameras, Computers, or Advertisement. With our SB-Touch Panel controller, you'll have complete control over both the Matrix switch and the source box's channel selections. And for even greater convenience, you can control your entertainment from anywhere using your iPad or Tablet!
Don't settle for less when you can have it all with the SBTV Version 3 Matrix Switch & Touch Panel Solution. Contact us today and enjoy the ultimate entertainment experience!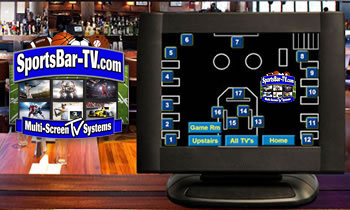 SportsBar-TV Systems Has the Easiest to use TouchScreen Controls Available!
Every TV in your establishment is displayed in it's exact location on the floorplan of our Crestron TouchScreen control system.
Attendants can easily change content to any TV by simply touching the location of the screen they want to control.